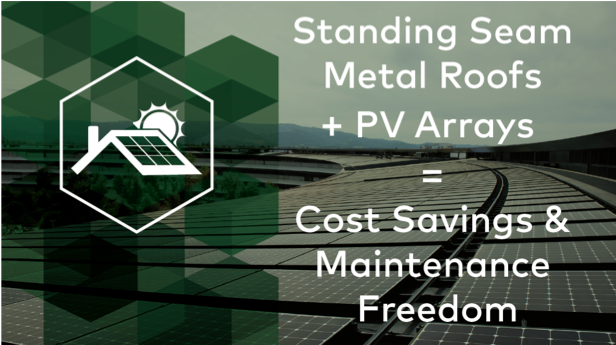 Best design and installation practices when using seam clamps to structurally attach PV systems to standing seam metal roofs
Standing seam metal roofing (SSMR) is the most convenient of any roof type for mounting PV modules, either crystalline or thin-film. The seams of SSMR are beam-like elements that not only add stiffness and flexural strength to the roof panels, but also provide expedient attachment points for a PV system. Joining PV modules to this roof type can be done with or without continuous mounting rails using aluminum seam clamps.
Seam Clamps and Mechanical Compression
These clamps anchor to the roof seam by pinching it within the clamp body with round point set-screws that are in no way invasive to the roof. The setscrew forces the metal of the standing seam into a recess in the opposing clamp wall, permanently deforming it in order to establish a mechanical interlock. The clamp body is machined with threaded holes to facilitate anchorage of PV modules or racking components to the clamp.