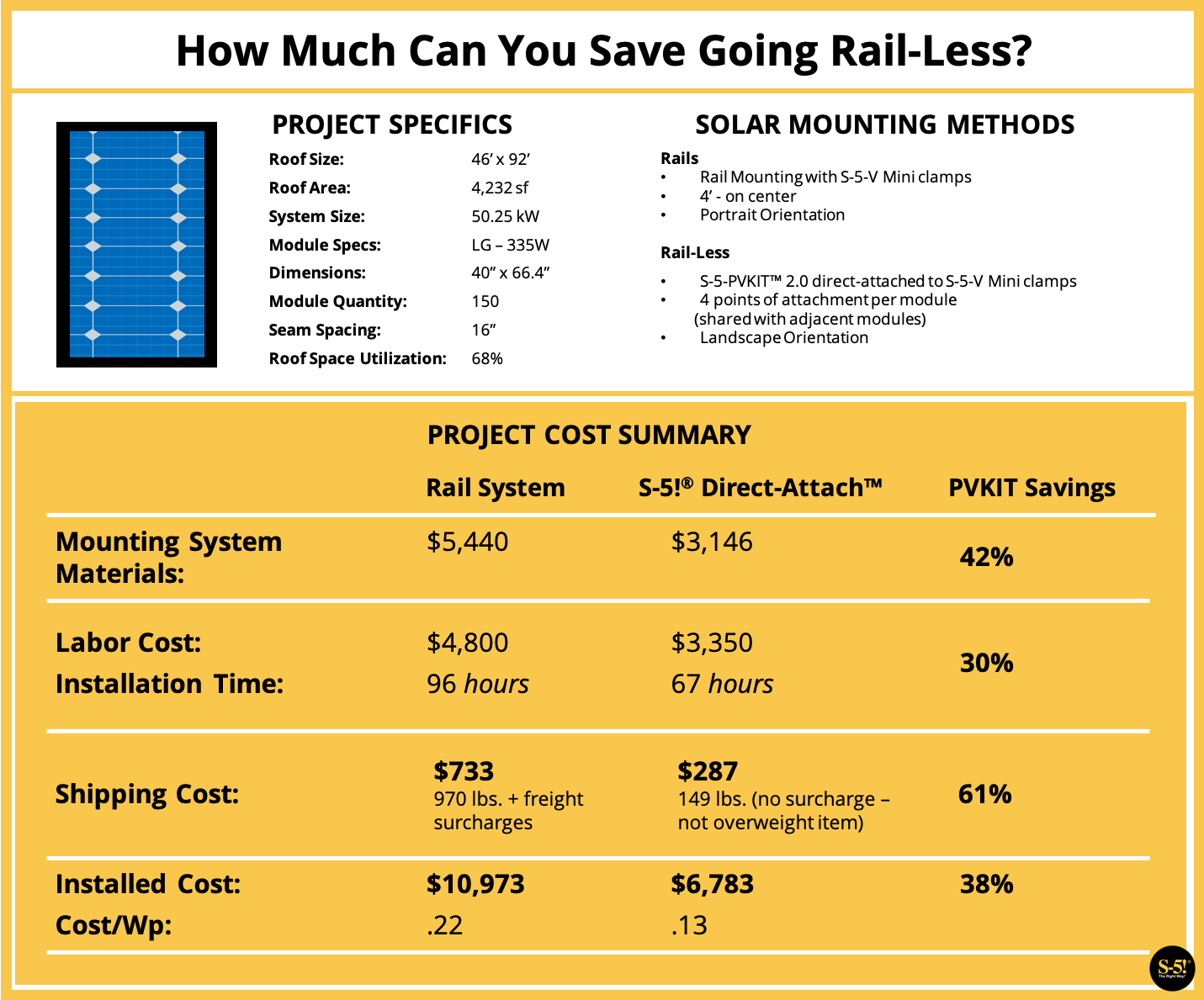 When it comes to sharing solar array costs, companies often shy away and dance around the question. They usually focus on the customization angle – telling you that prices vary, and that this is what makes estimation difficult. Now, of course costs vary, because no two projects are the same but whether you are an installer, contractor, or a homeowner, you share two common questions:
How much is this going to cost me and how long is it going to take?
Time and money are at the heart of every project. They are the first and last things you think of. No one wants to complete a project only to later discover you overpaid. Solar module mounting on metal roofs can vary depending on your chosen method. So, where do you start your decision process?
You already know that metal roofs are extremely versatile mounting platforms. They outlast PV systems and are actually easier to mount to than any other roof type. But did you know that depending on the mounting method chosen, mounting costs can vary by as much as 50%?