If you've wondered about the best way to install snow guards, you're in good company. Last week at the 2021 International Roofing Expo (IRE) in Las Vegas, many people dropped by our exhibition booth to see our products firsthand, meet the S-5! team and get the answers they needed. We thought we'd take a moment to cover how best to design a reliable snow guard system – especially since there are no established codes to guide you.
(Scenes from the 2021 International Roofing Expo in Las Vegas, NV)
Why Are Snow Guards So Important?
When snow accumulates on your metal roof, the forces of nature may work together to produce a rooftop avalanche with the potential to release thousands of pounds of snow all at once. A rooftop avalanche can harm people, damage property and increase your legal liability.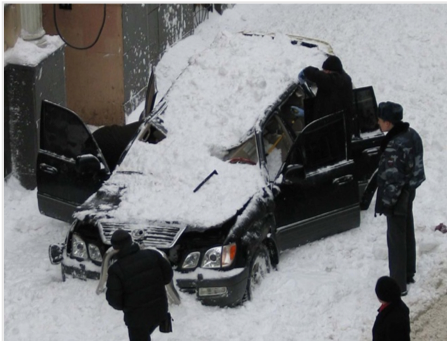 (Damage to a vehicle caused by a rooftop avalanche)
A snow guard system able to hold back the snow and allow it to melt is critical. And a well-designed system is based on math and science, not guesswork. Here's what you'll need before installation begins:
| | |
| --- | --- |
| | The roof snow loads in your specific area. Contact your local building officials to get current information on the ground snow loads in your area. You can calculate your roof's snow load from the ground snow load information (or have a professional do the calculations for you). |
| | Job-specific information, such as your roof profile and material, your roof's slope, the width of your metal panels, the rafter length of your roof (eave to ridge), and length of eaves where your snow guards will be installed. Don't know the profile of your roof? Check out this explanation of the various roofing profiles. |
| | Accurate calculations to engineer your job. When correctly calculated, your project information will help you select the right application and design a snow guard system strong enough to withstand your area's specified snow conditions. Your calculation can be verified by a state-licensed professional engineer. |
---
Not sure how to calculate all the variables?
---
Let our easy-to-use Snow Guard Calculator do the work for you! We even offer you the option to have our Snow Guard Calculator's final computations stamped by a professional engineer recognized for use in all 50 states.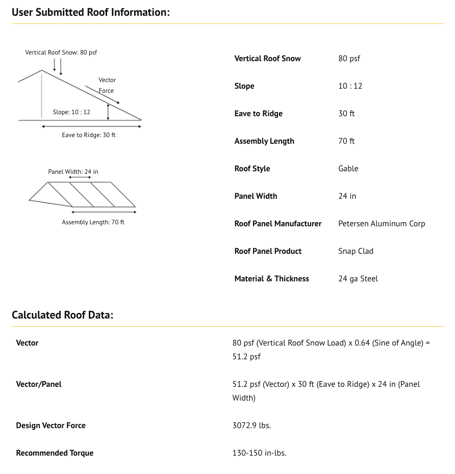 (Example From the S-5! Snow Guard Calculator)
| | |
| --- | --- |
| | Products that have been properly load tested on your specific roof type. The various roof-panel profiles, roofing materials and metal gauge thicknesses all result in different holding strengths. Choosing snow guards capable of withstanding the forces for your specific project – and ones that will protect your metal roof for the length of its entire service life – is essential. |
---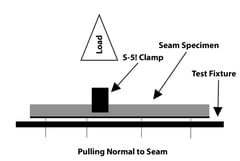 Do you know that we've conducted more than 3,000 individual load tests on 500+ panel profiles from different manufacturers in various materials and gauge thicknesses?
View the results here.
---
Ideas to Hold Onto
Several people approached us at IRE wondering about snow guard applications for metal roofs. If you live in an area where snow accumulates, rooftop snow retention is extremely important. But we understand it can be confusing to design a system you can rely on to prevent rooftop avalanche. Today, we covered the information you'll need for a well-engineered system:
Site-specific roof snow load information.
Your roof's particular type and dimensions.
Calculations for proper design and engineering.
Products with proven load-testing results.
As winter approaches, we'll offer detailed information on snow guard applications and the science of metal rooftop snow migration. Check back for more on this important topic!