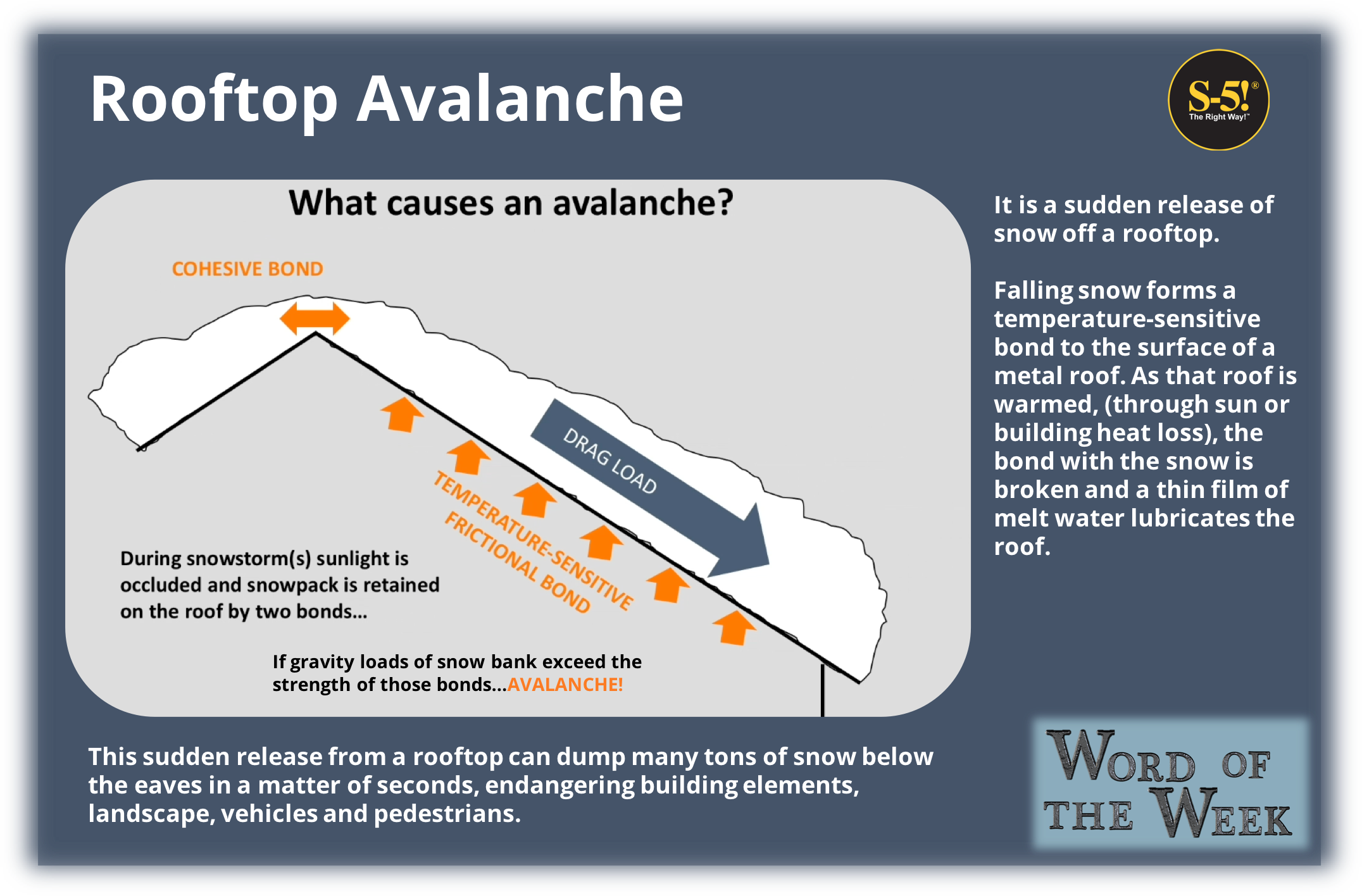 It is a sudden release of snow off a rooftop. Falling snow forms a temperature-sensitive bond to the surface of a metal roof. As that roof is warmed, (through sun or building heat loss), the bond with the snow is broken and a thin film of melt water lubricates the roof. This sudden release from a rooftop can dump many tons of snow below the eaves in a matter of seconds, endangering building elements, landscape, vehicles and pedestrians.
Qualifying Snow Retention Systems for Metal Roofing, from the Metal Construction Association discusses the rooftop avalanche in the following terms:
Metal roofs provide durable, long-term solutions and have been preferred by many for use in challenging northern and alpine climates where snow and its migration on and from the rooftop is a normal occurrence. Such climates can pose unique challenges for any roof. Pitched roofs of a material that has a slippery surface can pose sliding snow and ice hazards below eaves. In many instances, snow retention systems are installed on these roof types in order to reduce the risk of sudden rooftop avalanche and mitigate the hazards present in the discharge areas below the eaves.