Whether you are an installer, contractor, architect, engineer, consultant or distributor, the diversity of our educational webinars offers multiple opportunities to expand your knowledge base. These FREE online courses offer practical application of all things mounted to metal roofs from solar and snow guards to utilities like HVAC, satellite communications, roof service walkways and, wind reinforcements. (To see the complete list of courses offered, click here).
Don't expect to hear marketing fluff and promotional sales hype at any S-5! webinar. All materials presented take a common-sense, scientifically-backed approach devoid of sales rhetoric and self-promotion. Beginners appreciate the unbiased application of factual information presented. Professionals respect the technical logic paths that de-bunk common misperceptions.
Do You Need Continuing Education Credit?
A number of our courses are NABCEP-accredited, offering 1-1.5 hours of continuing education credit. Certificates are distributed upon completion and upon request. For our architects, specification writers and designers, S-5! is also an approved AIA Continuing Education Provider. Look for our courses on wind uplift, metal roof snow guards and solar-related topics.
Online Training from the Metal Roof Experts
Rob Haddock, the Founder/CEO of S-5! has been a well-known metal roof expert, consultant, educator and inventor for more than four decades. For the last 28 years, the S-5! team has continued to innovate within the very space he first created-attaching ancillaries to modern metal roofs in technically prudent ways that protect the integrity of and enhance the value and durability of the roof.
All of our courses are brought to you by credentialed metal roof experts in the field. Our singular goal is that all who attend are empowered to make more technically informed decisions on related topics.
Live Q&A Sessions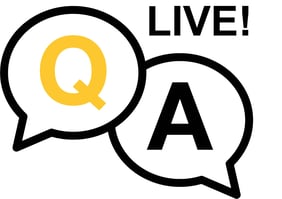 Each webinar provides attendees personal interaction with the presenter and panelist experts. You may ask your questions during the course, and we will answer most live. For questions requiring further explanation, we will follow up with you via email.
Sign Up for the Webinars
We invite you to take advantage of these great educational opportunities. If you have any questions about our webinar series, please email webinars@s-5.com. To learn more about the courses S-5! offers, and to register, please click here. Or visit: https://s-5.com/webinars.