The International Roofing Expo (IRE) recently concluded in Nashville, TN. Now that the busy din of the show has subsided, it is a perfect chance to reflect on the show's success. What did those who actually went think of the show?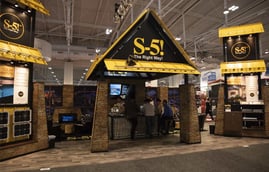 As for S-5!, who once again attended, we were genuinely pleased by the attendance and professionalism of the show.
This year, IRE was held at Music City Center in the heart of downtown Nashville. Centrally located within walking distance to live entertainment and an endless array of restaurants and nightlife, it made for excellent post-show outings.
According to IRE, 14,295 professionals attended over the three-days. Both residential and commercial segments were represented, and there were 497 companies who exhibited.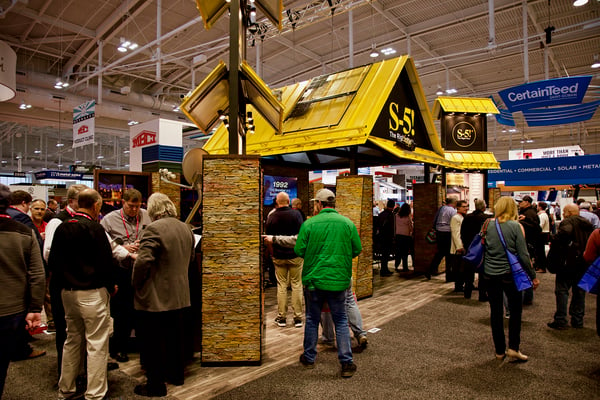 S-5!® Booth at IRE in Nashville, TN
Here are just a few top takeaways from those who went:
---

"The IRE of 2019 in Nashville certainly did not disappoint! The crowd numbered over 14,000 and the S-5! Booth was buzzing like a bee-hive. Although we had at least 10 staff members on hand to answer questions and show off our new (and existing) products, there were days I never had time to stop and eat a burger.
The "Metal Roofing from A (Aluminum) to Z (Zinc)" were fabulously attended by more than 200 folks (standing room only), many of whom came by our booth later to visit and sip a cold beer. See you all there next year in Dallas!"
Rob Haddock
S-5!
CEO and Founder
Colorado
---

"I was extremely impressed with the foot traffic at the show and the quantity of solid leads that stopped by the booth.
Talked about current and up and coming projects that will definitely turn into orders."
Clint Funderburk
LMCurbs
Vice President of Marketing
Texas
---

"When you go to the shows, you correlate show success with location. Often times we assume the "Vegas shows" will be the good ones. This year in Nashville it had the feel of one of these "Vegas shows" with a Nashville flavor.
It seems like the aptitude of the attendees as it relates to metal roofing increases every year. This year was no exception. Many of the folks that came by our booth were there taking classes as well, which is nice to see that they are still hungry and the educational opportunities that are available with the event are relevant.
We are very thankful for the NRCA and the long list of people and organizations that make this event a success."
Adam Mazzella
Vice President
Sheffield Metals
Ohio
Ready for IRE 2020!
We're busily innovating new products to showcase at the next International Roofing Expo. See you in Dallas! The show will be held Tuesday, February 4 – Thursday, February 6, 2020.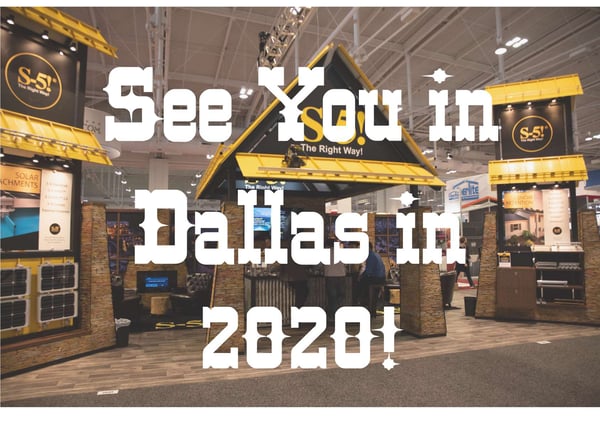 New Product from S-5!:
S-5-N Clamps
S-5! introduces the new and improved S-5-N clamps. The new design features an innovative insert that ensures a superior fit for new and wider nail strip profiles as well as older ones.
The S-5-N (standard) clamp is the best choice for snow retention and other heavy and load-critical applications. It is designed for use on the most popular 1″ nail strip metal roofs, including: Taylor Metal's Easy LockTM, ASC Building Products' Skyline Roofing®, McElroy Metal's Meridian, New Tech Machinery's FF100, Schlebach 1″ Nail Strip, and roofing types with similar profiles.
---
Don't forget to enter our

Enter for your chance to win a Panasonic 10.8V Mechanical Pulse Tool!