Snow retention helps preserve your metal roof and allows snow drifts and snow melt to exit the roof in a more controlled manner (i.e. in small amounts, evaporation or melt water), avoiding the potential calamity of the rooftop avalanche.
---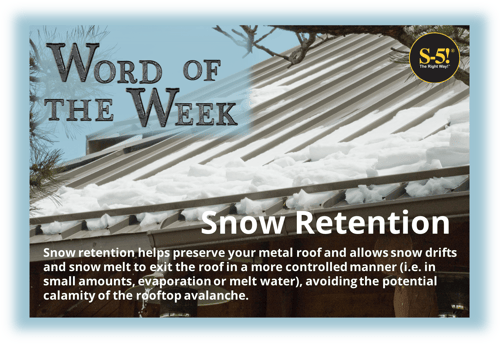 According to the Metal Construction Association's technical document Qualifying Snow Retention Systems for Metal Roofing, a snow retention system, also known as a snow guard system, is a series of unitized snow-guard devices or continuous assemblies installed for the purpose of retaining snow on a roof and allow the snow to evacuate slowly via thaw and sublimation rather than suddenly and unexpectedly via rooftop avalanche.
---
Word De-Construction
Word of the Week:
Snow Retention
PRONUNCIATION: \ˈsnō | \ri-ˈten(t)-shən
PART OF SPEECH: Noun
SENTENCE: // Although a rooftop avalanche can be an awesome expression of nature, properly engineered and installed snow retention on a metal roof can help prevent this potentially deadly phenomenon.
SYNONYMS AND RELATED WORDS: snow stops, snow stopper, snow stop, snow brake, snow guards, snow mounts, metal roof ice guard, snow grabs, snow clips, snow fence, snow rails, snow bar, and more.
HISTORY OF SNOW RETENTION: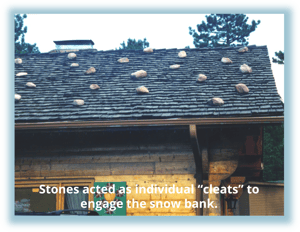 Snow retention devices originated hundreds of years ago in the areas of Scandinavia and the Alps. In these cold regions, stones and logs were used to increase the friction between snow and roof to retain snow on rooftops.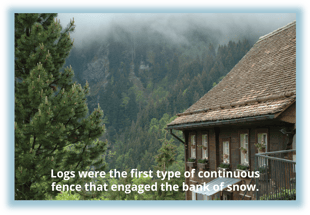 Stones acted as individual "cleats" to engage the snow bank. Logs were the first type of continuous fence that engaged the bank of snow. Snow on the rooftops in these Alpine climates was also a good insulator and helped to keep the inhabitants warm. This was prior to the use of insulation in building construction.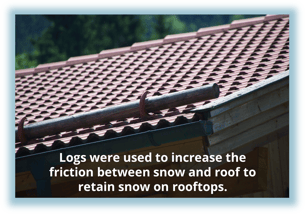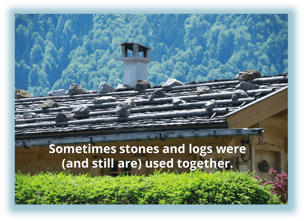 ---
S-5! Snow Retention Solutions
https://www.s-5.com/products/snow-retention/
---
Why Install Snow Retention?
There Are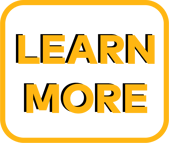 n't Any Snow Guard Police: What's On Your Metal Roof?
Qualifying Snow Retention Systems for Metal Roofing - MCA
What's the Best Way to Mount Snow Retention to a Metal Roof?
Snow Retention: Reduce the Risk of Roof Top Avalanche
---