Join S-5! this week for a NABCEP-approved course on wire management. On deck is Mark Gies, S-5!'s Northeast Sales Rep. Missed out webinar? We offer our courses on demand! Visit our Training Center to register and to learn more about our other online course offerings.
---
NABCEP-Approved – Earn 1.5 JTA Credit Hours
Course Name: Metal Roofs: Wire Management and Best Practices
Date: Thursday April 16th, 2020 @1:00pm EST
---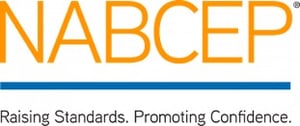 For today's EPCs and installers, "Sometimes, changing solar PV mounting technologies can be a bit daunting", says, Mark Gies. "It is often difficult to retrain and adopt new procedures." But, without change nothing gets better! It is important to make sure that installation teams are well-trained on current methods, techniques, designs, and material​."
What is Rail-Less PV on Metal Roofs?
Mark's NABCEP-approved webinar should help many overcome this learning curve as he addresses the following concerns: PV System design with rails and direct-attach methods​; Wire management; Specific installation techniques​; and Module-level power electronics (MLPE) mounting.
"I'll unpack some nuances of rail-less solar mounting on metal roofs and discuss best practices for major aspects of system design and installation, from footholds to wire management."
---
Sign up for "Metal Roofs: Wire Management and Best Practices?" by clicking the "Register" button above or by clicking here.
---
Webinar Recap
On Wednesday, April 15th, Nik Holley, Senior Director of Research and Development at S-5! presented a course on why metal roofing is the perfect solar platform.
What Type of Roof has the Longest Service Life?
This webinar was designed to help designers, contractors, and building owners learn to look at the roof and PV system together, as one asset. As Nik Holley reiterates, "Standing seam metal roofs [SSMR] are one of the best platforms for solar PV arrays. The service life of this roof type far outlives that of the PV system – making lifetime ROI very attractive."
Metal Roofs are Sustainable
He delved into how older metal roofs already in commission can be easily retrofitted with PV without the need for a costly re-roof during the life of the system. Nik also discussed metal roofing and sustainability.
"Metal roofing also pairs well with sustainable energy production given its high recycle rate. A PV array can be mounted to SSMRs quickly and cost effectively without penetrating the roof surface, keeping the roof warranty intact."
Sign Up for the Next Webinar
We hope you take advantage of these great professional development opportunities. If you have any questions about our webinar series, please email webinars@s-5.com.
To learn more about the courses S-5! offers, and to register, please click here.
Or visit: https://s-5.com/webinars.